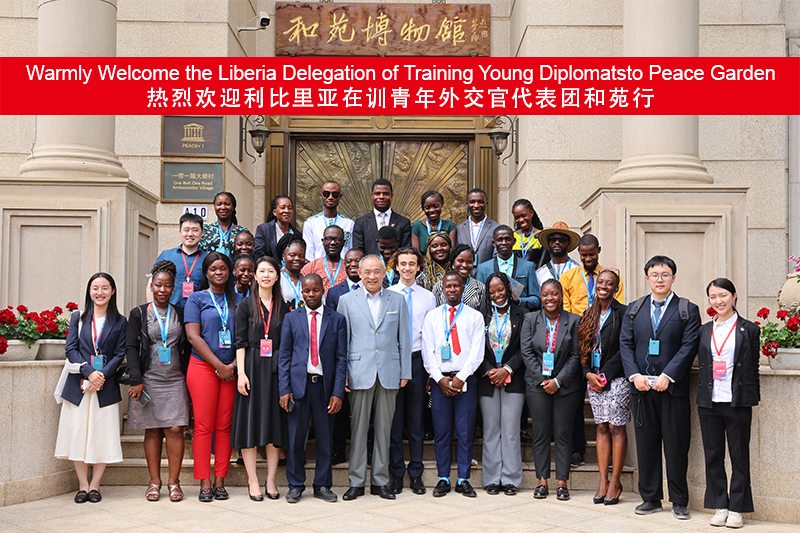 On May 16th, a delegation of 25 young Liberian diplomats in training at University of International Business and Economics visited Peace Garden Ambassador Village. They visited the African International Friendship Trees, the Peace Landscape Stone Corridor, and the Peace Garden Museum. During their visit, the diplomats in training couldn't help but feel their joy and curiosity, and they chatted freely with the international volunteer team who received them about China Africa friendship and their impressions.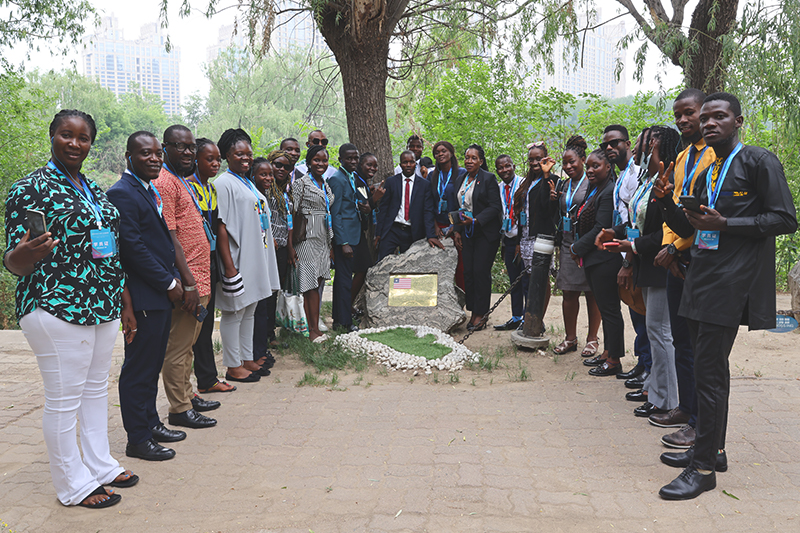 At the Peace Garden Dialogue of the "Silk Road" Ambassador Village, Professor Li Ruohong, Chairman of the China World Peace Foundation, President of the Beijing International Peace Culture Foundation, and Curator of the Peace Garden Museum, took advantage of his long-term experience of practice in international organizations to answer the enthusiastic and extensive questions of young diplomats in training.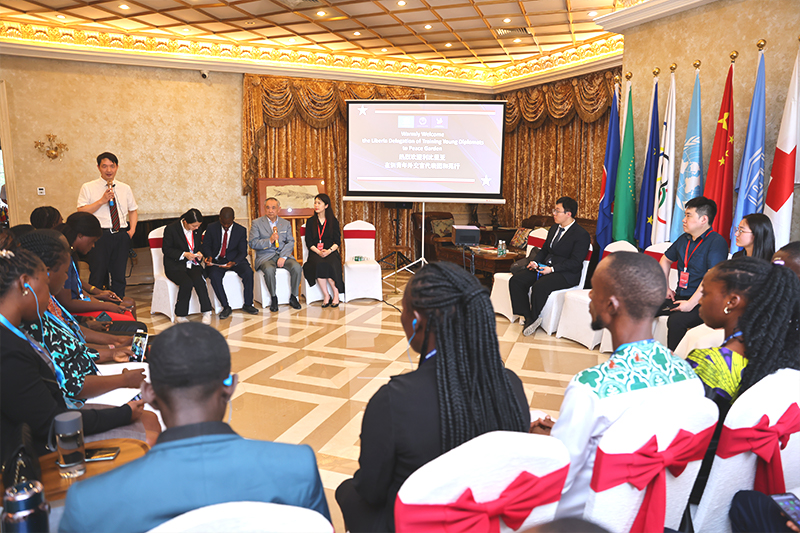 From the "Silk Road" China Africa cooperation, government diplomacy and civil diplomacy, cultural interaction, economic development, gender equality, youth's future, to peace &public welfare, and from the "peace+1" proposition to the alleviation of regional conflicts, Professor Li hopes that they will understand the United Nations goal of sustainable development, combine China's experience with their own reality, and combine the personal interests of families with the economic and social development with local characteristics. At the same time, he also imparted some knowledge of humanistic diplomacy and welcomed them to become members of the international volunteer team, encouraging young diplomats to have a broad vision and serve the cause of peace with principles and warmth.

Amidst applause and commemoration, everyone joined group photos and appreciated the souvenirs presented by the Peace Garden Museum.