Li Ruohong attended the activities of DPRK Embassy to commemorate the birthday of Comrade Kim Jong Il
On the morning of February 15, Li Ruohong of the China World Peace Foundation attended the 81st anniversary of the birth of Comrade Kim Jong Il held at the DPRK Embassy in China and met with H.E.Mr. Li Longnan, the DPRK Ambassador to China, to promote the public welfare activities for peace in 2023.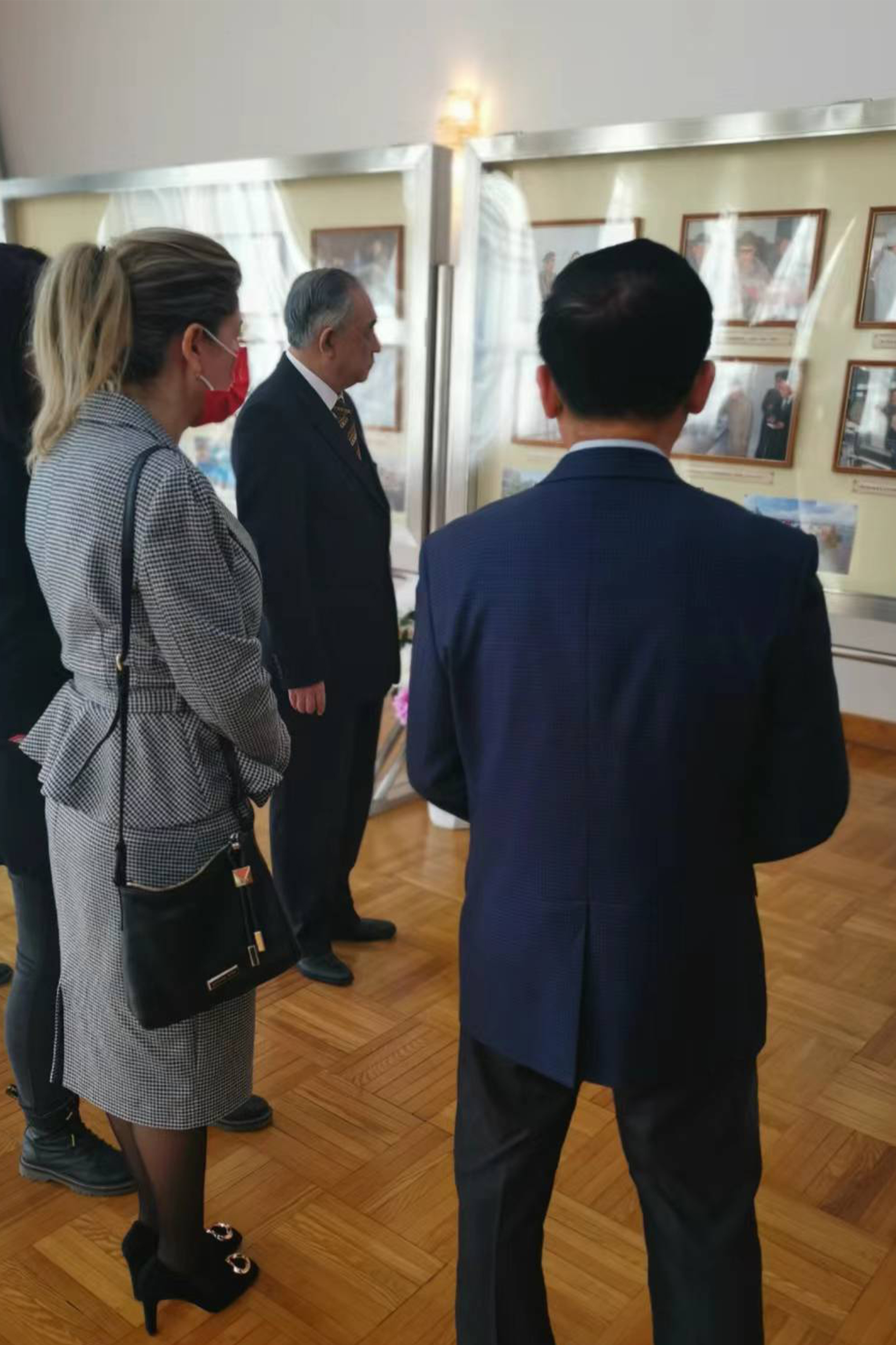 After writing a congratulatory message, Chairman Li introduced the Director of IFRC Office in China to H.E. Ambassador Li Longnan and jointly visited the picture exhibition reflecting the dynamic life of the Korean people.