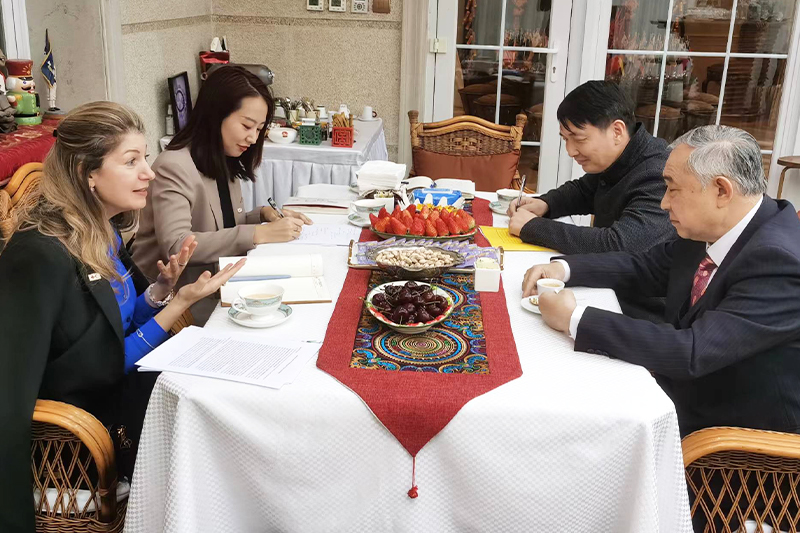 On the afternoon of February 9, H.E.Ms Olga Dzhumaeva,director of the East Asia Regional delegation of the International Federation of Red Cross and Red Crescent Societies(IFRC), visited the Peace Garden Museum and held cordial talks with Professor Li Ruohong, Chairman of the China World Peace Foundation and President of the Beijing International Peace Culture Foundation .
At the beginning of the 2023 Spring , the leaders of the two sides had extensive exchanges on international disaster relief, youth humanitarian spirit education, international Red Cross volunteer training, digital platform, community elderly care and other cooperation fields. The two sides will arrange their implementation teams to discuss the specific cooperation projects in 2023.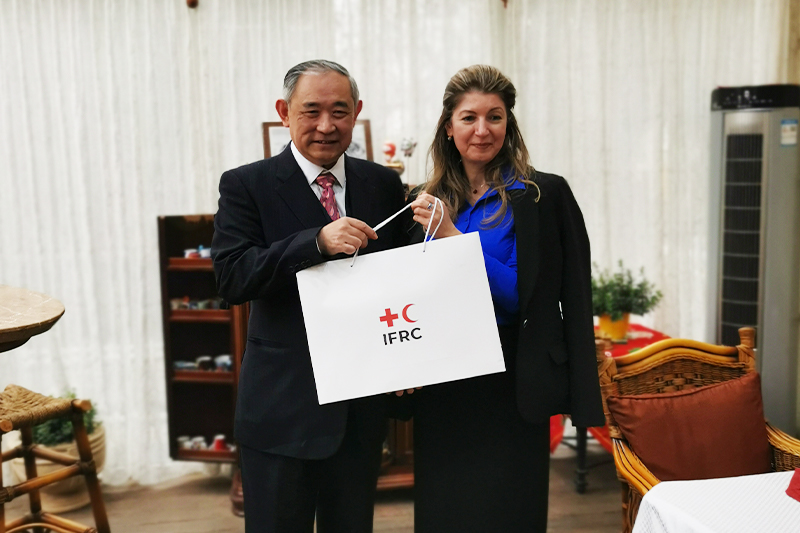 H.E.Ms Olga Dzhumaeva sincerely invited President Li to attend the IFRC activities held in Beijing this spring.