On November 1st, the official partner of UNESCO, the Beijing International Peace Culture Foundation , together with the Beijing Municipal Bureau of Commerce and the Beijing Cuisine Association, set up the "Silk Road" International Cuisine Culture Corridor in the Beijing Peace Garden Museum, an international cultural exchange base for overseas Chinese.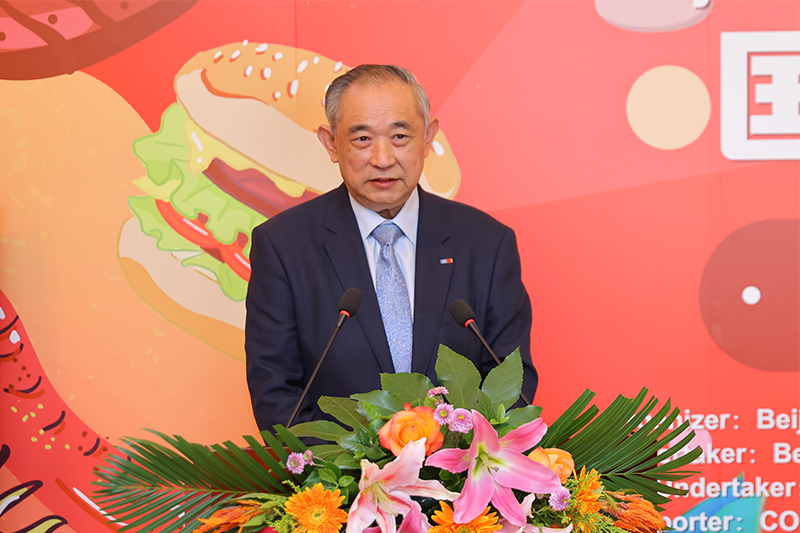 President Li Ruohong delivers a speech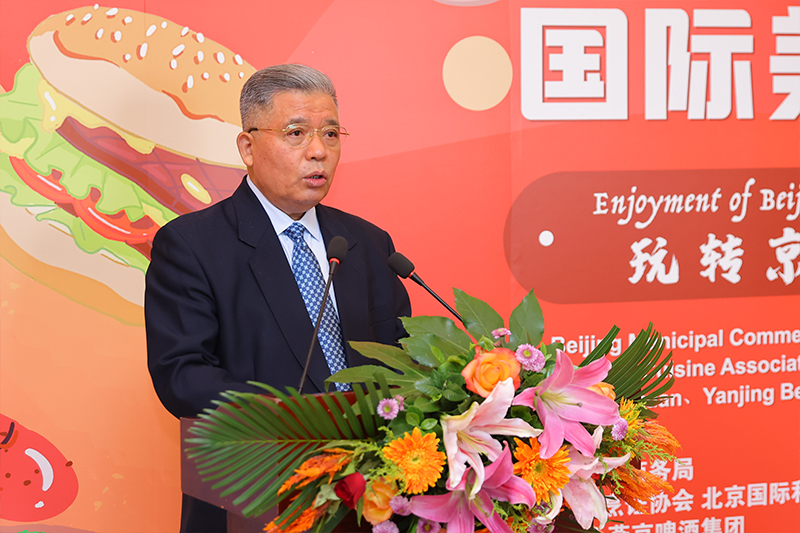 Yun Cheng, President of Beijing Cuisine Association,delivers a speech
The Ambassador of the Embassy of Cyprus in China delivers a speech
A number of catering enterprises in Beijing have brought a display of culinary skills and unique skills. The ambassadors and Cuisine Industry representatives from Cyprus and other countries have experienced the process of making dishes including sliced roast duck, hand pulled noodles, dough kitty, sushi rolls,Tom Yum Kung soup, western style smoked salmon, and so on, in which the guests have enjoyed the charm of food from zero distance.
President Li Ruohong delivered a speech at the launching ceremony, saying that this year is to commemorate the 50th anniversary of the Convention on the Protection of the World Cultural and Natural Heritage. We are standing on the world platform today to demonstrate our national feelings and to promote cultural interaction with colorful, fragrant and delicious food, and to help protect and inherit intangible cultural heritage, it is conducive for the development of agriculture and science&technology industries.