Li Ruohong met with South Korean Political Councilor Kim Young Joo at Beijing Peace Garden Museum
On the afternoon of December 17, 2021,Kim Young Joo, political councilor of the Korean Embassy in China, visited Beijing Peace Garden Museum and held working talks with Professor Li Ruohong, Chairman of China World Peace Foundation and President of Beijing International Peace Culture Foundation.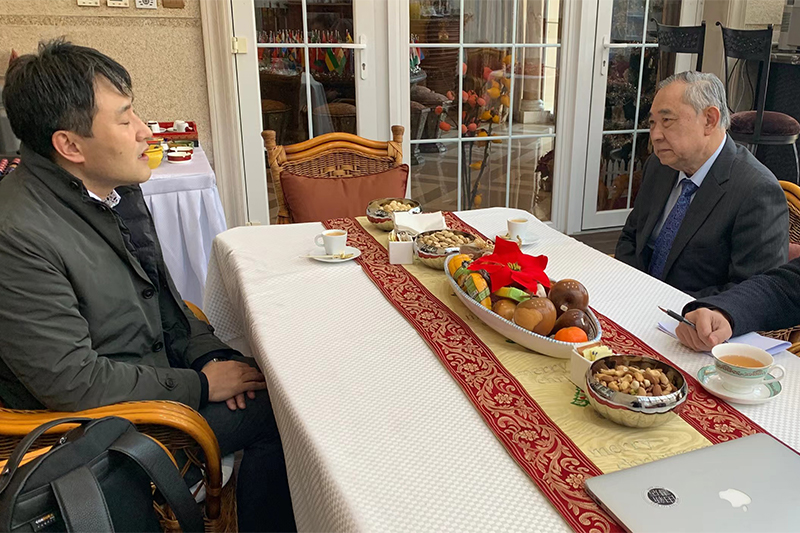 Professor Li Ruohong introduced the "Silk Road Cultural Interactive Atlas" and other non-governmental diplomacy and peace public welfare projects jointly carried out by the Foundation and UNESCO. The two sides had in-depth exchanges on topics of concern to the two governments and civilians, such as folk customs, culture and art, agricultural&cuisine, museum construction, investment and trade, digital economy and so on. They have made positive discussions on culture and multi field cooperation, and also see the space for future development.
The two sides agreed that it's significant to jointly safeguard peace in Asia and help economic development in Asia. As 2022 marks the 30th anniversary of the establishment of diplomatic relations between China and the ROK, the two sides agreed to promote relevant celebrations next year to continue and promote the friendship between the two peoples.