Li Ruohong Attended the Commemoration of the 10th Anniversary of Kim Jong Il's Death in North Korea
On December 16, Professor Li Ruohong, Chairman of China World Peace Foundation and President of Beijing International Peace Culture Foundation, went to the DPRK Embassy in China to attend the commemoration of the 10th anniversary of the death of the older generation leader of North Korea, General Kim Jong Il.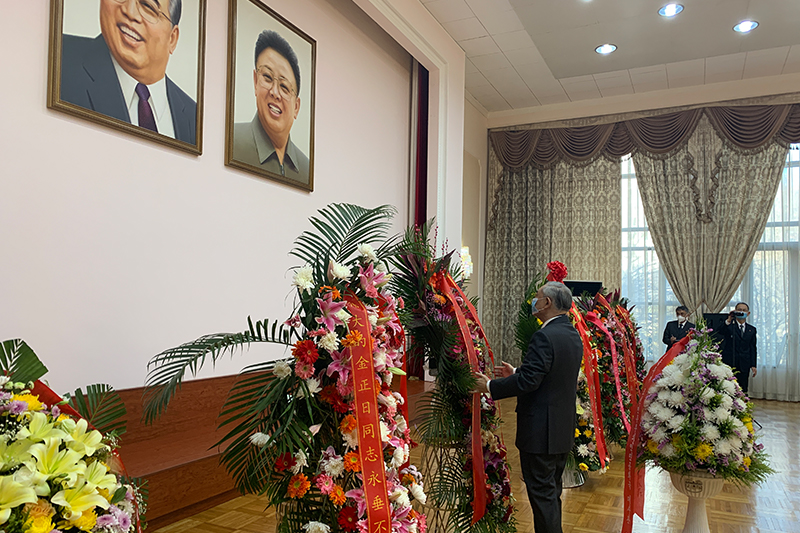 Professor Li Ruohong presented a basket of flowers to the portrait of General Kim Jong Il and had cordial talks with H.E. Mr. Li Longnan, DPRK Ambassador to China, and Mr. Xu Enhe, Cultural Counselor of the Embassy. Professor Li Ruohong reviewed the experience of the Foundation and General Kim Jong Il in jointly establishing the DPRK China Friendship Association, having held the Korean National Cultural Exhibition in the "Silk Road Ambassador Village" in Peace Garden, Beijing, and his five visits to the DPRK.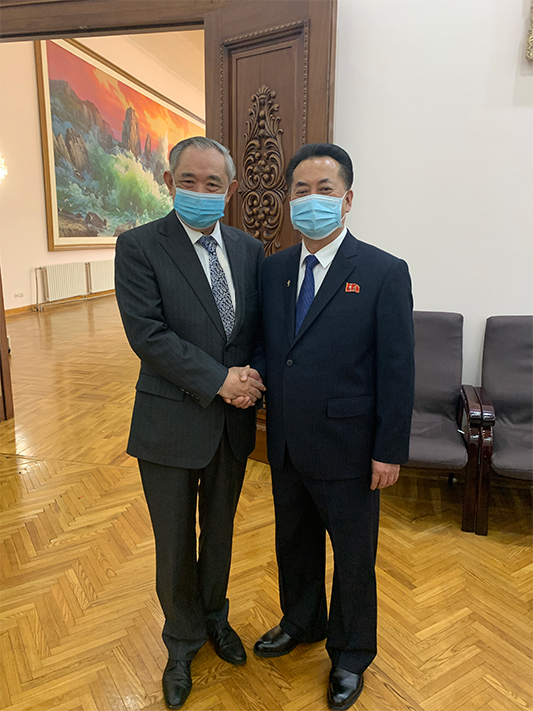 Both Parties agreed to conduct more in-depth exchanges in the future, cooperate from the perspective of cultural interaction and youth space, jointly carry forward the DPRK China traditional friendship and enhance the friendly relations between the two countries.