Li Ruohong delivered video speech on Luanda Biennale&jointly launched PAFCP Partner Alliance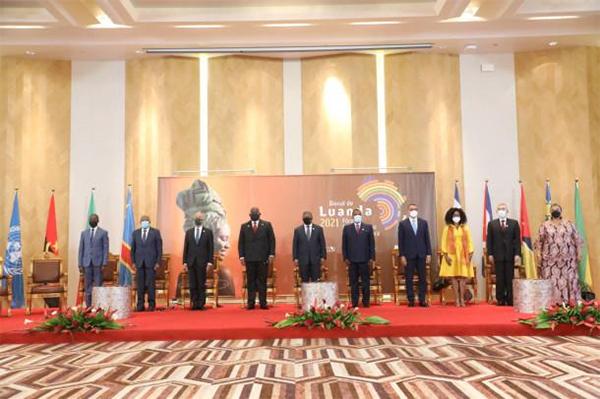 On 27 November - The Biennale of Luanda - "Pan-African Forum for the Culture of Peace(PAFCP)" was launched in a hybrid format in Luanda (Angola). The opening ceremony was attended by several Heads of State and Government from Africa and the diaspora, including João Manuel Gonçalves Lourenço, President of Angola, Denis Sassou-Nguesso, President of the Republic of Congo, Félix Tshisekedi, President of the Democratic Republic of Congo, Carlos Vila Nova, President of the Republic of São Tomé and Príncipe, Marcelo Rebelo de Sousa, President of Portugal and Epsy Campbell Barr, Vice-President of Costa Rica. Xing Qu, Deputy Director-General of UNESCO and Josefa Leonel Correia Sacko, Commissioner for Rural Economy and Agriculture, African Union Commission were also present.
The Biennale of Luanda is a joint initiative by UNESCO, the African Union (AU) and the Angolan government to promote the prevention of violence and conflict resolution. This year's Biennale is celebrated under the African Union's 2021 theme, "Arts, Culture and Heritage: Levers for Building the Africa We Want". The 2021 Luanda Biennale will last until December 2.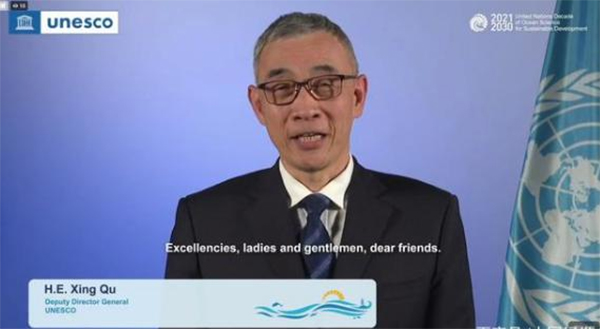 "The Biennale is a crucial initiative that echoes the preamble of UNESCO's Constitution, which reminds us that 'a peace based solely on the economic and political arrangements of governments cannot secure the unanimous, lasting and sincere support of the peoples...'", recalled Xing Qu, Deputy Director-General of UNESCO.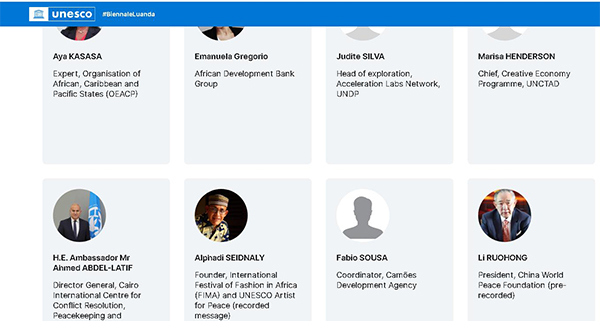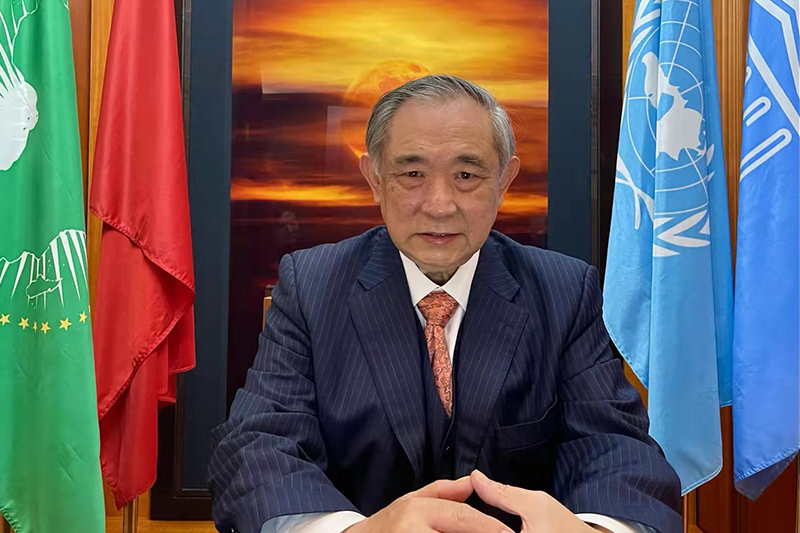 (Dr. Li Ruohong, President of China World Peace Foundation, made a video speech at the private partnership session https://www.unesco.org/biennaleluanda/2021/en/partnership-theme-one)on December 1: "At present, China's investment in Africa covers 50 countries,non direct investments reached US $2.96 billion in 2020,,mainly in infrastructure, energy and urban construction fields.The construction of high-end technology manufacturing, medical treatment and medicine, digital economy and other fields involved in Vision for China Africa cooperation in 2035 are opportunities for international cooperation.,The African dream will be empowered in global governance, green finance, climate change, public health, service trade, media communication, think tank alliance and China's experience in poverty alleviation ,Cultural diversity, biodiversity, peace and public welfare can better reflect the temperature of Africa
It can deepen emotional integration, strengthen South South cooperation and multilateralism,Which has created conditions for regional integration and mitigation of regional conflicts. There are 200 million overseas African descent outside Africa.Overseas Africans should be mobilized to give full play to their positive energy in their host countries, let the world know more about real Africa,and tell good stories of Africa.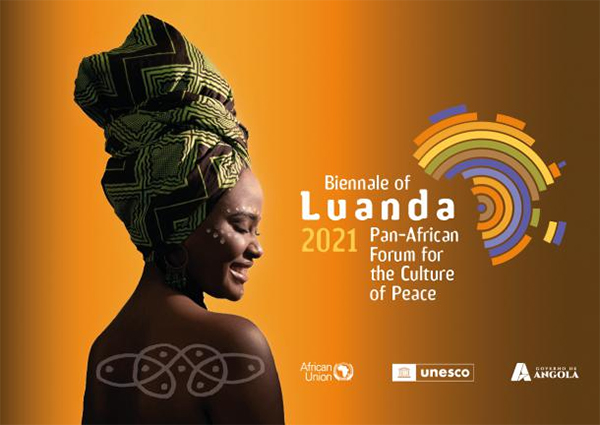 After the session, at the online exchanges with young leaders of various countries and leaders of international organizations, Li Ruohong said: "in response to the 'nine projects' proposed by President Xi at the opening ceremony of the eighth Ministerial Conference of the Forum on China Africa cooperation, China World Peace Foundation plans to cooperate with African partners in the following seven aspects in the future:
1.The "Peace Garden Music Festival" which has been held over 300 sessions is willing to cooperate with the folk culture and music of all ethnic groups in Africa;
2.China-Africa Youth Science and technology digital platform cooperation;
3.China Africa cuisine and tea culture exchanges;
4. Women's happiness and girls' self-protection and safety training in China and Africa;
5. Silk Road cultural interaction and the establishment of China Africa cultural corridor;
6.China Africa Cooperation in traditional medicine and culture;
7.China Africa infrastructure project cooperation"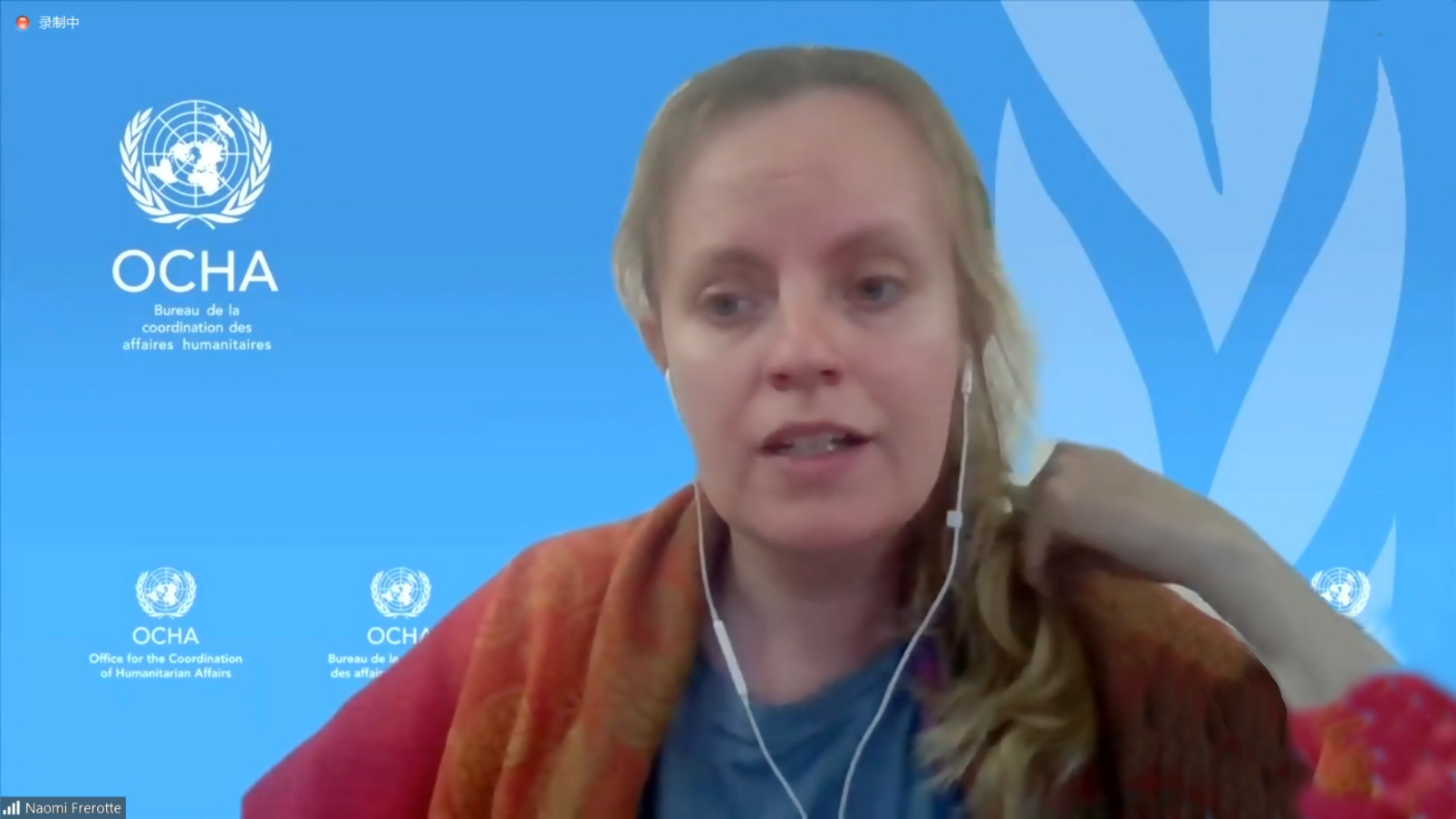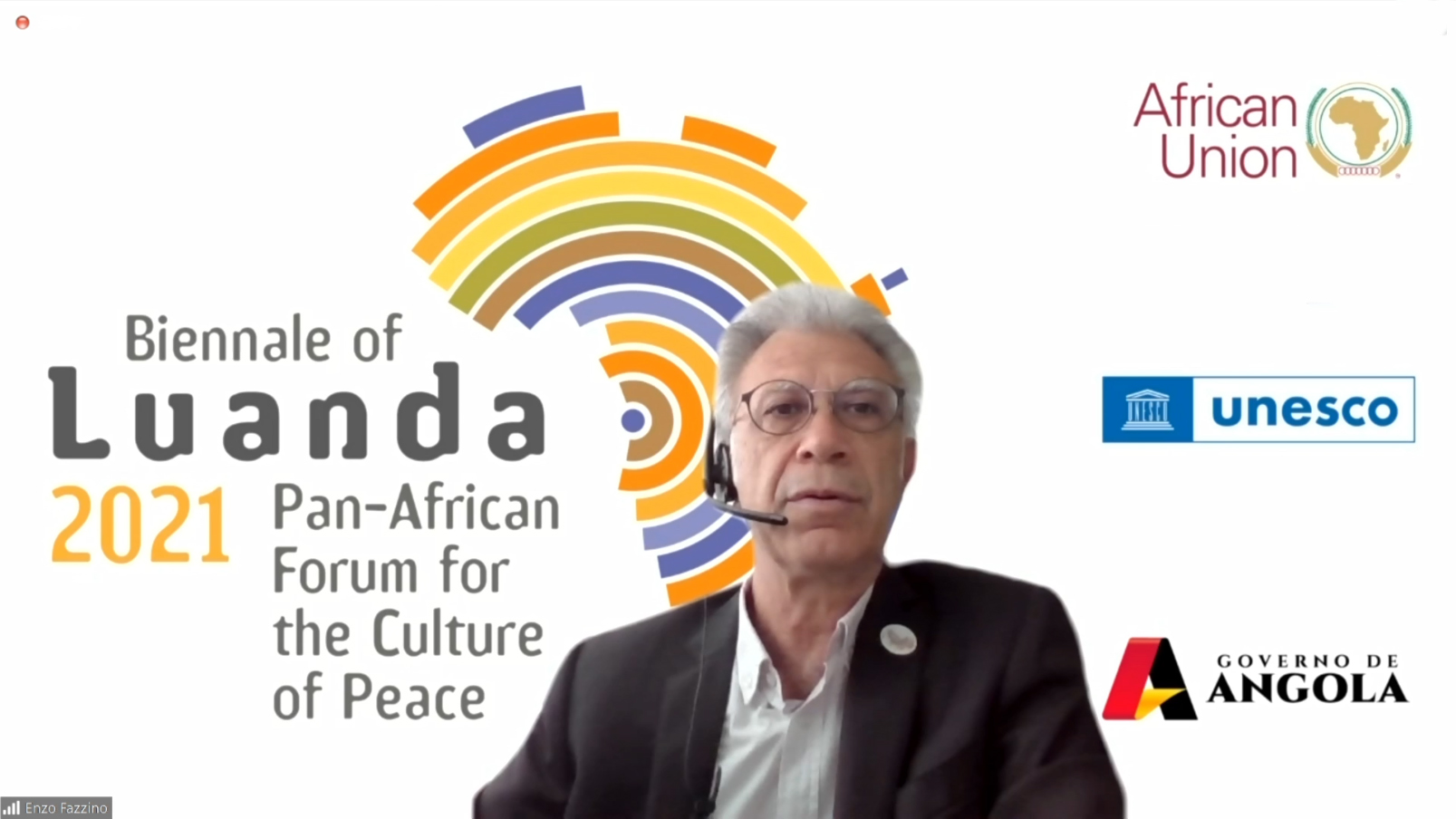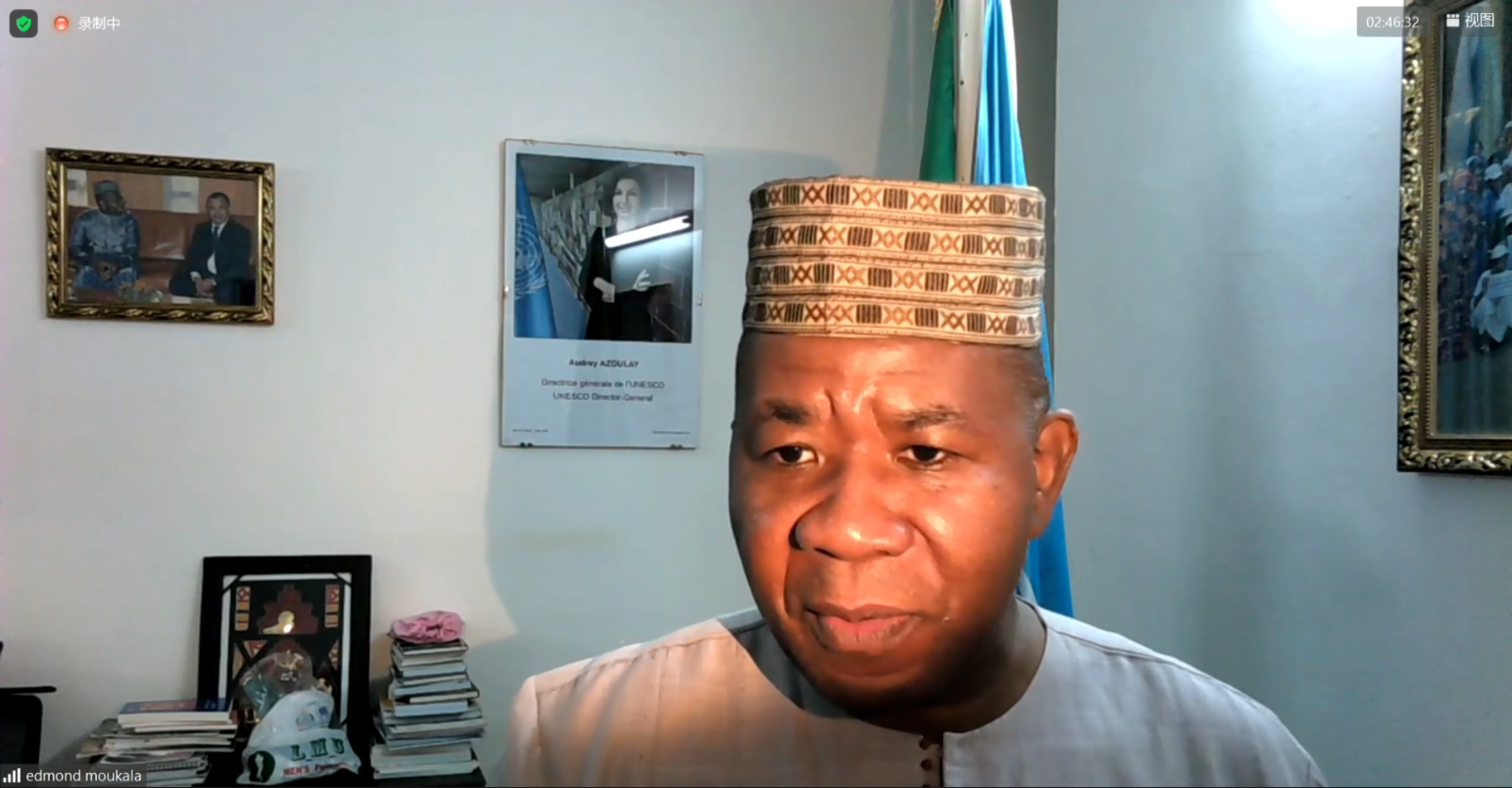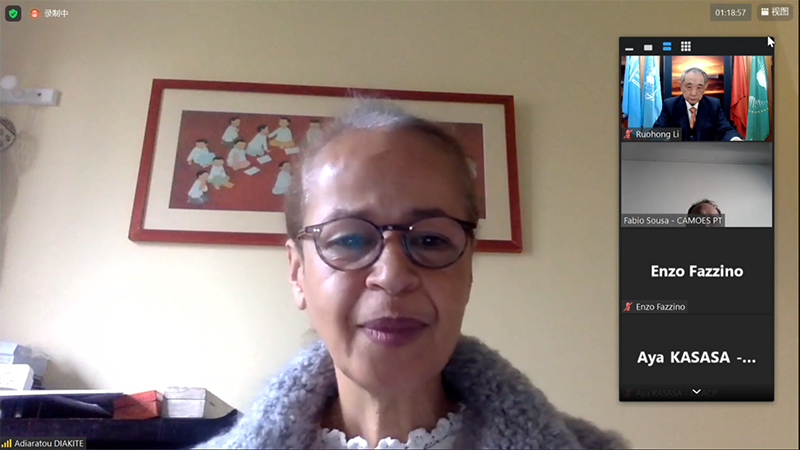 The Biennale of Luanda combines face-to-face and online events, and is streamed on the "Biennale TV", freely accessible from the Biennale website, with interpretation in English, French and Portuguese.
As a starting member of PAFCP Partners Alliance at the Luanda biennial , China World Peace Foundation demonstrated the unity and cooperation between Chinese NGOs and the Pan African Union at this forum. (see UNESCO link for details: https://www.unesco.org/biennaleluanda/2021/en/cwpf)。