At the end of 2019, at the invitation of the newly appointed Ambassador of Cuba, H.E. Carlos Pereira, President Li participated in the Old Friends' Party held at the Cuban Embassy in Beijing on 23 December 2019.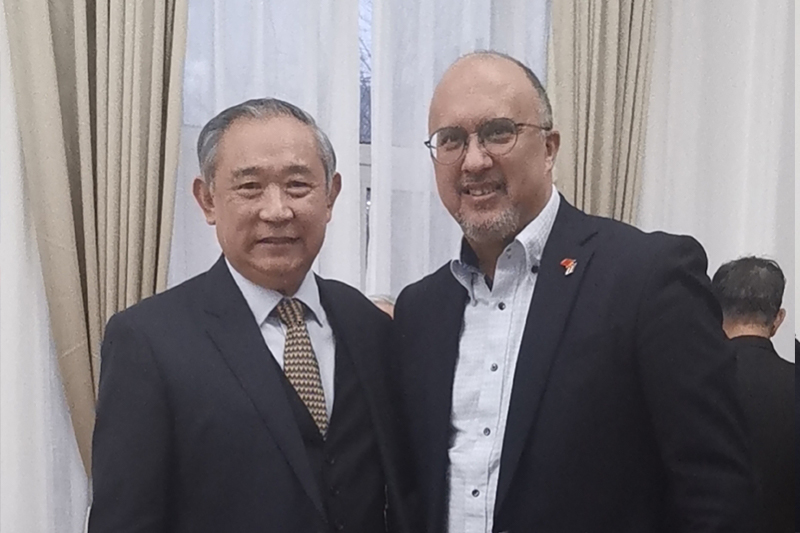 Ambassador Pereira first came to China as ambassador 10 years ago. The current appointment was made upon the decision of the highest leadership of the Cuban Government and he was transferred to China from the Cuban Embassy in Japan. The main reason of this appointment is that next year will mark the 60th anniversary of the establishment of diplomatic relationship between China and Cuba, and the two countries will hold a series of events to celebrate this important historical moment. He said that his last visit to China coincided with the 50th anniversary of the establishment of diplomatic ties between China and Cuba and witnessed and participated in many important bilateral activities. This time in office, he is deeply honored and humbled by the responsibilities. He joked that he hoped his government would have to appoint him again as ambassador on the 70th anniversary of the establishment of diplomatic ties between the two countries.
In his welcoming speech, he also thanked old friends of the Sino-Cuban diplomatic community for their support to his work and happily accepted President Li's invitation to visit the Peace Garden Museum as soon as he complete with the time difference adjustment, and to discuss with the Foundation the cooperation with China and the countries of the Caribbean for cultural exchanges next year.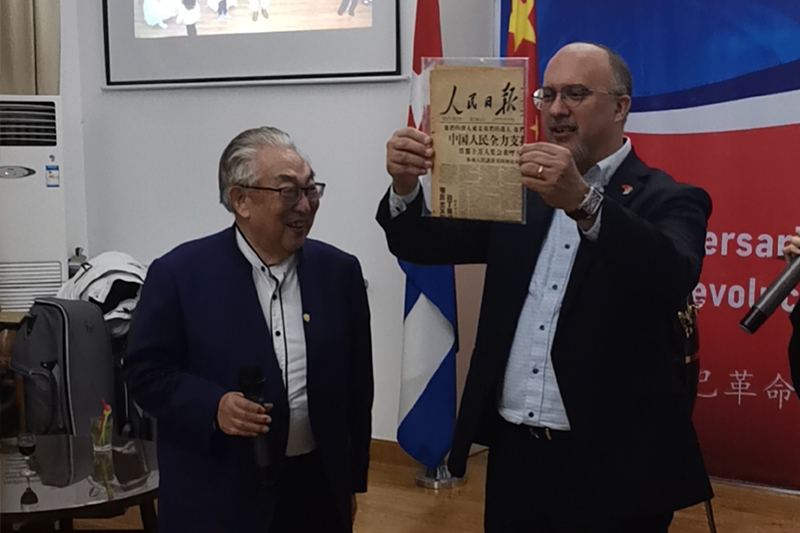 At the welcoming ceremony, a representative of the Chinese press also presented Ambassador Pereira with a copy of the 1959 People's Daily, written by him on the front page entitled "Chinese people support the cause of national liberation of Cuban and Congolese people". Shortly after the article was published, the two countries formally established diplomatic relations.
Chinese guests also included Deputy Foreign Minister Mr. Li Jinzhang and the former Chinese Ambassadors to Cuba. President Li had a good talk with Ambassador Pereira and Minister Li and agreed to promote bilateral and multilateral economic and social cooperation in the new year through the Belt and Road people-to-people exchanges.