Thousands of Chinese and foreign friends gathered on "I-Beijing You and Me" New Year's Concert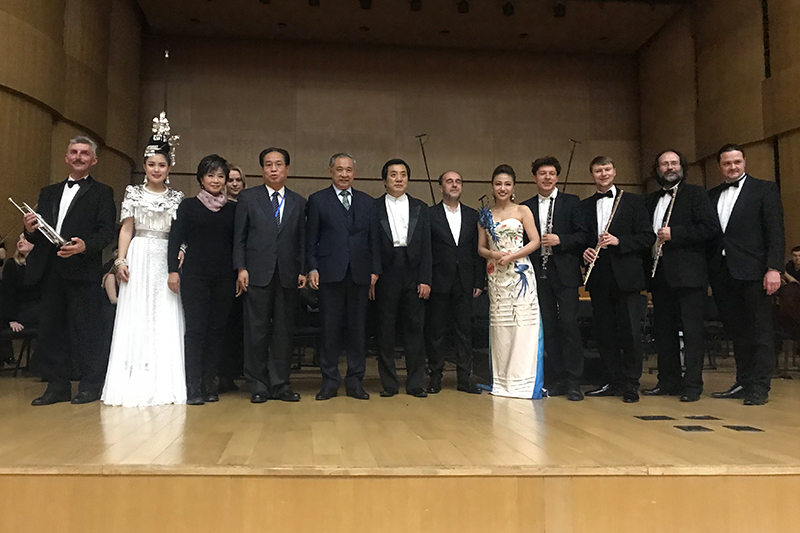 On December 25, 2019, the "New Year's Concert: I-Beijing You and Me" jointly sponsored by the Beijing International Peace Culture Foundation and the Beijing People's Association for Friendship with Foreign Countries, the Beijing NGO Network for International Exchanges took place with grandeur.
The performance opened brightly in the Prelude of Light Cavalry , with the Ukrainian Centennial Classic Orchestra and Chinese artists taking the stage to present a musical event that combines Chinese and Western masterpieces, tradition and modernity. Nearly a thousand Chinese and foreign friends gathered at the National Library Concert Hall National Art Center to enjoy this musical feast.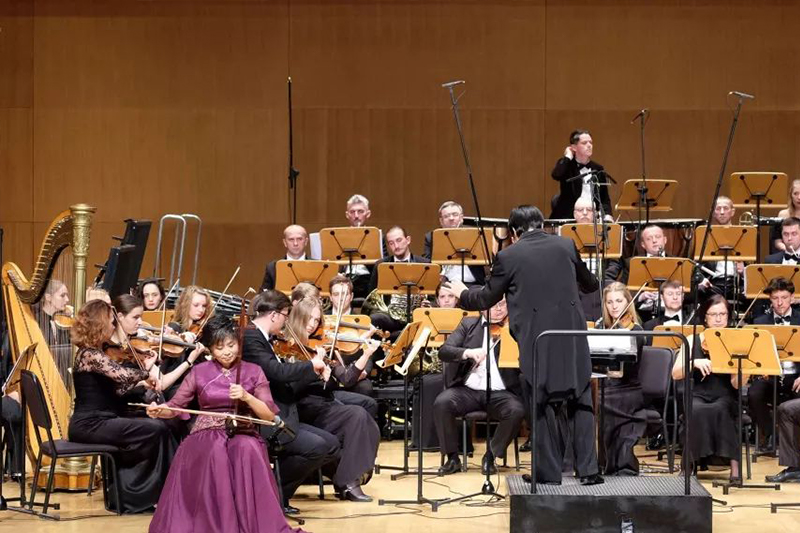 The concert presented a number of classical pieces, "The Emperor Concerto" of Beethoven, popular works, of Tchaikovsky and so on, more impressively, is the collaboration between the European Orchestra and The Chinese Erhu Virtuoso on popular Chinese works such as "Liang Zhu", "Hundred Birds Hail Phoenix", which makes another demonstration of the convergence of East and West cultures under the "Interactive Atlas of cultural interaction along the Silk Roads". The outstanding performances has won warm applause from the VIPs invited by our foundation such as first Deputy Prime Minister of Ukraine and spouse, the diplomats of various countries and thousands of spectators.
This concert is a New Year's celebration with international friends in China, and also a prelude to strengthen contacts and continue friendship in the New Year. The concert ended with the climax of the chorus of "My Country" by the audience with the orchestra's accompaniment.